We're six weeks into 2020 and everyone is doing strategic planning for their small business! Which is a great thing…because, as we all known, if you fail to plan, you plan to fail…but as we were preparing to do this year's strategic planning for Small Business Solver, we noticed that there were no good resources or tools out there to help small business owners through this process.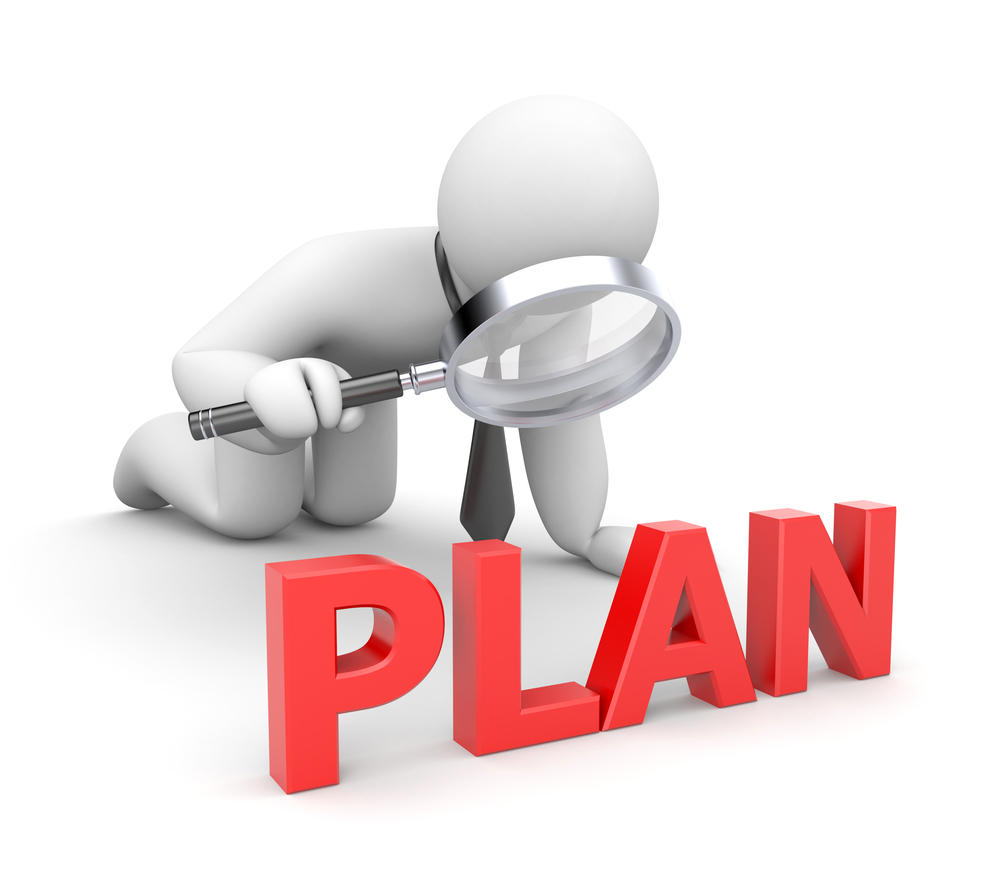 So we created a strategic planning process of our own! We used it to do our own planning, and have since used it with 50 small businesses, non-profits, and large associations! We've been so excited by the results that we've made it a training module on the Small Business Solver Website! It was also the subject of a recent webinar:
In this webinar, you'll learn about:
The importance of defining your vision
What makes an effective mission statement
How to do a SWOT (Strength, Weakness, Opportunities, Weaknesses) Analysis
SMART goals
Strategic Activities and getting them done with a Workplan
Defining Your Vision
Your vision tells you and the people involved with your business where your business is headed – it is your Big, Hairy, Audacious Goal! For strategic planning purposes, this goal is set for 5 years, although you'll define goals for the 1, 3, and 5 year marks. Keep your mind open, because you'll be setting Impossible Goals as well as Possible Goals! (As the webinar explains…)
An Effective Mission Statement
You'll want to write a strong mission statement as part of your strategic planning. The webinar gives you a formula for writing a mission statement that is:
Memorable
Personal and inclusive
A description of your daily activities
Focused on your target market
A description of the ideal result of your actions for your target market.
Your mission statement should motivate you and your staff!
Strategic Planning and SWOT!
A SWOT analysis forces you to take both internal and external inventory of factors that will affect the success of your business:
Strengths – What do you have going for you?
Weaknesses – What perceived gaps are holding you back?
Opportunities – What are the possibilities or opportunities you can leverage
Threats – What do you need to watch out for?
Your strategic planning will be much more effective when you have a clear idea of what you have to work with!
Strategic Planning Includes Strategic Goals
At this stage of strategic planning, you must define 3 – 5 critical areas for your business that are related to your Unique Selling Proposition. You'll learn in the webinar that most small businesses list Revenue and Communications or Marketing as critical areas, and you'll also see examples of other areas. Once you've defined your ctitical areas, you'll write a strategic goal for each of them.
Your strategic plan really starts to take form once you've set these goals.
Strategic Activities and Workplan
You now need to list the activities required to make your strategic goals a reality create a workplan so that the work gets done! Ask yourself:
What tasks need to be done so that the goals you've set are achieved?
In what order should these tasks be done?
Who is responsible for each task?
What is the deadline for each task?
Keep your workplan and the strategic tasks in view so that they stay on the radar of everyone involved! See the webinar for some suggestions on how to do this.
Strategic Planning – Bottom Line!
Strategic planning lets you take a large amount of data about your business and the areas within it and reduce the overwhelm around what to do next. You'll end the process with a manageable number of goal, a plan for getting them done, and (hopefully!) a commitment to repeat the process the next year!
Check out the webinar…and then check out our new Strategic Planning Training Module and get your strategic planning done for 2020! And be sure to let us know what you think (here, or on Facebook, or on Twitter, or by email at sarah@smallbusinesssolver.com)…because we love to hear from you!