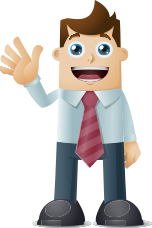 Small Business Owners
Good Business Decisions
Small Business Solver was made by entrepreneurs for entrepreneurs!
There are over 130 training modules that are bite-sized so that you can get the answers and to the decisions you need quickly.
Have support through the small business decisions that you need to make throughout the life of your business.
"Who should be your customer?"
"What is your price?"
"What revenue streams to have?"
Pay-What-You-Can
Small Business Solver believes in small business and wants to make sure that all small business owners can have access. We know that not everyone can afford access the help that they need during the start up phase, so we have a recommended price point of $100 but a pay-what-you-can approach to make sure that better business decisions are available to everyone.
Recommended Price = $100 CDN per year
Small Business Solver wants to help small businesses help themselves! When you invest in your small business by purchasing a $100 membership to Small Business Solver, you are also helping others in their start up phase and entrepreneurs in developing countries have access to these resources.
50% Scholarship
If you can afford $50 per year during the current phase of business, please use the coupon code "WeLoveSmallBusiness" to receive 50% off.
100% Scholarship
If you need a full scholarship to Small Business Solver, please use the coupon code "GoMakeADifference".
As a scholarship recipient, please tell us your story! How has Small Business Solver helped you? What impact has it made? How has your business improved? Please share this with us on Twitter at @businesssolver or on Facebook.