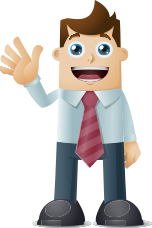 Small Business Owners
Good Business Decisions
Small Business Owners
Small business owners need to make good business decisions, close sales, and run every part of their business!. But how do you do this with limited time & money? Look no further…
The #1 reason why small business owners go out of business is lack of experience and/or training, and the decisions that arise due to this lack of training.
Find training in 200+ topics available in webinars, videos, worksheets, ebooks, telephone, and face-to-face through our partners.
The average start-up spends $11,000. Imagine if you could mitigate this upfront expense. What would you do with a little more money?
Exclusive Deals
STAPLES Advantage Members Mega-Savings Program
Included in membership. Average of 65% off List Pricing.
STAPLES Copy & Print
Included in membership. Total of 20% savings off all in-house printing services at Staples Copy & Print centres.
Unlimited Internet & VoIP Phone
Available to members at $72/month. Estimated 40% based on $120/month rates.