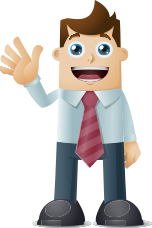 Small Business Centres & Supporters
Helping You Help Small Business
Coaching Membership
Small Business Centres, incubators, accelerators, and small business coaches can do even more with a Coaching Membership. Not only do you have access to all small business resources, but you have access to;
Deliver Workshops
Over 100 workshop presentations to be able to deliver a workshop on the fly. This includes the Put In Practice worksheets, a PowerPoint presentation, the mini case studies and additional examples. Even if you don't have a background in the topic, you will be able to deliver any topic.
Coaching Sessions
Running an individual coaching session? Have access to over 100 coaching guides with additional questions and key learnings to help clients through that complement the small business modules. The Small Business Owner membership is available to your clients, and these coaching guides will allow you to add value and go deeper into priority topics.
Group Masterminds
Interested in group coaching sessions or masterminds? By using the coaching guides & PowerPoints, you are able to create an interactive group coaching session with additional examples, worksheets, and engaging discussion questions that further everyone's learning. You can mix and match any of the modules to customize your masterminds to your clientele.
Price = $500 CDN
Small Business Solver wants you to be able to help small business! We recommend that the price is $500.
Pay-What-You-Can Discount
If this is inaccessible for your organization's budget, use the code "helpingyouhelpothers" to receive 50% off.