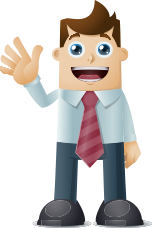 About Us
On-Line Resources
Our Mission
At Small Business Solver, our mission is to save you as a business owner time and money –two of your most precious resources— thereby increasing your business's chance at success.
Why?
Entrepreneurs are the driving force of innovation in the business landscape, and helping their small businesses succeed will help everyone in the long run.
How?
Most businesses face the same challenges and there are standard business models that can help these businesses move through to the next stage. This is especially true with small businesses, which face less-complicated issues at the start than medium or large businesses. Basically, if 90% of small businesses face the same challenge, a solution to that challenge can be automated!
How do we also help you save money? With our membership growing, we are able to provide savings programs to our customers.
Who?
Carla Langhorst
President & CEO (co-founder)
Carla saw that small business owners were often great at what they do, but do not always understand business concepts. Creating a customizable elearning tool ensured that this need was met in a timely and cost effective manner. Her background in corporate as well as entrepreneurial ventures gives her a breadth of knowledge. Her past experience includes marketing at Coca-Cola Canada, sales at McCain Foods, sales and training development at Canadian Pacific Railway, franchisee training and sales execution at Director of Operations at The Nines Consulting Group, an undergrad at Wilfrid Laurier Business School with an exchange to Australia, and an MBA at the University of British Columbia with an exchange to Shanghai, China.
Most recently, she is an instructor at Humber College in the continuous education department, a volunteer at the YMCA Business Development Centre, and is working with the United Church of Canada to development a knowledge sharing platform for the Canadian non-profit industry.

Kagan Mustafa
CTO (co-founder)
Kagan has a passion for small business and identified strongly with the need for more easy-to-use small business resources, having seen 1000s of small business owners through his work at xod Media. With customized programming and design of both the website and back-end programming. Having studied business at Carleton University and Computer Science at Ryerson Polytechnic, Kagan now specializes in how people use websites, the mediums they use and how people with disabilities use websites. With a love of teaching, Kagan instructs at the Rider Training Institute where he is a senior motorcycle instructor or attend his Choy Lay Fut Kung-Fu class at the Centre for Martial Arts. To learn more about Kagan's work, visit xod Media's website at http://www.xodmedia.com
Two Very Frequently Ask Questions
How was Small Business Solver Developed?
The Small Business Solver team was armed with seminars and workshops for over 500 entrepreneurs, interviews with over 50 business owners, experts, business instructors, and 1000s of books and websites to fully understand what entrepreneurs needed to know. Marketing Solver alone is a combination of 10 years of searching for unique marketing tools. All information has been tested and research & development continues to happen today.

What's Next?
With our mission of helping small business owners save time and money, we are now tackling solutions to your finance and growth challenges. In 2013, Small Business Solver members will creating new marketing tools, building programs to save our members money, and filling other resource gaps in the small business market.