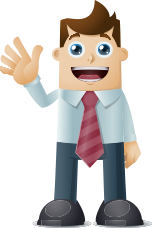 Sales Solver
On-Line Resources
Without sales you don't have a business. Figuring out what your roadblocks are and how to increase your sales will solve many challenges in your business.
Need To Get More Customers?
Getting customers is the most important part of business. In fact, without customers you don't have a business. Sales Solver helps to identify your major roadblocks to getting customers and helps you focus on improving the areas that will get you sales fast. There is help with closing, handling objections, networking, getting referrals, building presentations, and
45 other sales challenges.
Areas of focus include:
To Begin: Select an area of focus above or select the Sales Solver Calculator for better results.