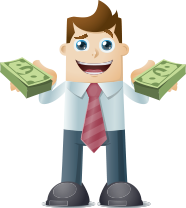 Small Business Finance
get the financing you need
Financing your business can be tough.
Where to start?
What are you selling and how much are you charging for this? Plus figure out what your break even is. Start here.
All of your projections can be done here from your income statement, balance sheet, start up costs, sales projections, and your cash flow. Start here.
Not only can you find how to finance your business, but there are more resources to understand investors and ways to negotiate with them. Start here.
This is the bonus part of decisions that area financially related including what to spend money on, getting cash into and keeping it in your business, how to increase your price, and when to stop. Start here.