Marketing & Branding
How Will Customers Find Out About You? What Will They Think About You?
 
A marketing plan takes 1000 days to meet your expectations. Often that puts a small business into a cash crunch waiting for results, so using cost effective marketing tools can really help out!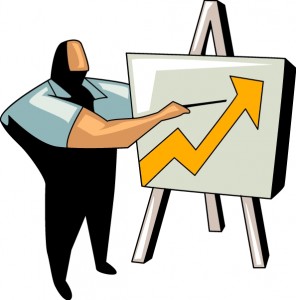 Marketing Tool Selection $40/month
 
How do you figure out where to spend your marketing dollars? Marketing Solver picks from 300 marketing tools based on your criteria, including time, money, and result.
 
Plus there are a ton of free marketing tools to investigate. See the top free marketing tools in this 15-minute video.
 
Logo Design $200-$300
 
Want to have a custom logo for you business? This can look better and be easier than you think by going to elance.com and finding a freelancer.
 
Not sure which freelancer to pick. Why not run a contest and only pay the winner prize money?
Graphics $20-$200
 
There are quite a few different options for finding good quality clip art, pictures, and graphics.
 
Graphics Factory is only $49.95/year with unlimited downloads. This is more of cartoons and clip art. Small Business Solver uses this everywhere!
 
iStockphoto offers more photography and professional pictures. You'd be surprised by how many website use these!
Email Marketing FREE to $100
Constant Contact is a leader in email marketing for small businesses. Get a free 90 day trial, connect to social media, create events, and keep in touch with 1000s of your customers all at once. It starts off free, then $15/month and increases in price as your contact list expands.
Aweber is another email marketing option.  The competitive advantage that this tool has is that is has unlimited autoresponders. An autoresponder is the ability to send automatic follow up emails to your clients in a specific order.  For example, if a customer signs up with you they receive the same welcome email, a week later they receive your Week 2 email. This starts off at $9/month.
Video & Webinars $100 – $10,000

Meeting Burner is a webinar tool that allows you to record your meetings.  This is great for webinars, videos, and autoscheduling of webinars. Pricing varies, but webinars for less than 15 individuals is free.
  
Camtasia allows you to record and edit content from your screen. This is great for tutorials and basic videos for online products. Pricing is $299 per computer and has regular software upgrades.
 
Animoto makes videos out of pictures and video clips. It's free when videos are under 30 seconds and can look great – quickly.
 
Angle Media Group is a creative online media firm. They have a passion for small business and can help with scripting and idea generation.
 
Social Media
 
LinkedIn is for business-to-business interactions. See some basics of how to use this in the LinkedIn video.