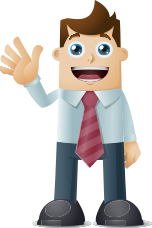 Small Business Service Providers
On-Line Resources
Increase Your Small Business Sales
If you have a small business product or service, we'd love to hear about it! All small business service providers must be able to demonstrate the following:
You have a small business product or service
You have North American reach or can service a specific region
You have a deal to offer to small business owners
You have small business clients who are able to provide references
Once this is done, an affiliate program is set up to benefit all parties involved. Contact us
Spread The Word!
Have small business customers that are always looking for help or advice? Small Business Solver offers credible advice, training, deals, and small business specific resources. By linking your customers to a comprehensive website, you are providing incremental value. Want to spread the word about the webinar series, click here for options.