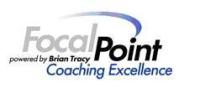 Kenneth L DeWyn

Ken DeWyn
Location: Calgary, AB
Telephone: 403-690-5387
Email: kdewvn@focalpointcoaching.com
Website: www.focalpointcoaching.com/find-a-coach/ken-dewyn
Twitter: @CoachKeDeWyn
Facebook 
LinkedIn

What makes Ken different?
With over 25 years of experience in private business – especially start-up and transitioning companies – including a decade of not-for-profit leadership, Ken is focused on unleashing and encouraging the power of the individual to envision, plan, implement, and grow their business or service. He is committed to serve others by helping them clarify their purpose with passion, and to apply their values along with best-business practices to ensure a distinct, market-specific, productive/profitable enterprise.

Whether you are just starting out, facing the first major challenges of growth, or deeply desire to increase your personal performance and productivity, Ken is your "non-equity" partner in achieving whatever goals you envision for you and your company.


Book A Coaching Session