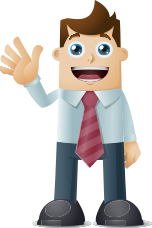 Coaches & Consultants
On-Line Resources
Earn your client's trust in 5 minutes.
Having Small Business Solver behind you puts you ahead of the competition. How?

Be A Hero To Your Clients
Save your clients money from the very first day you work with them. Plus provide hundreds of coaches and help for less than the price of one.

Get More Clients & Make More Money
Be found easier and close your clients faster. Use the turnkey online store to resell 150+ products on day 1. Plus having the ability to add your own products & services!
Option Details
Coach Solver:
Landing page customized with your contact information, social media, testimonials / case study, embedded videos/picture
Directory listing on Coaching Map
Seminar Support: 24 instructor guides, PPTs, and worksheets for face to face seminars
Strategic Coach: 36 guides to help ask the critical questions in face to face or telecoaching
Sales Coach: 50 guides to help ask the critical questions in face to face or telecoaching
50 client licenses available for resale at a minimum value of $100 or a coaching package of $250
Super Solver:
Directory listing on Coaching Map
Seminar Support: 24 instructor guides, PPTs, and worksheets for face to face seminars
Strategic Coach: 36 guides to help ask the critical questions in face to face or telecoaching
Sales Coach: 50 guides to help ask the critical questions in face to face or telecoaching
50 client licenses available for resale at a minimum value of $100 or a coaching package of $250
5 page website that is custom designed with integrated access to Small Business Solver
Editable website with training and tutorials provided
Shopping cart functionality with all Small Business Solver training modules and products with revenue sharing
Upgrade Options
Add your own products/services to the shopping cart
Add custom coding with an interactive tool or a form
Create an email distribution list and sign up on your website