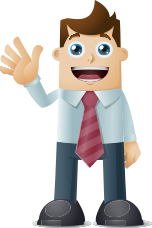 Chambers, Associations & BIAs
Chambers, Associations & Business Improvement Areas
Onboard New Members In A Flash
A custom learning track has been created to help your members start up quickly and realize more from your networking events. Many of your members sign up to help increase their sales, but they come to networking unprepared or without the skill set to make this possible. Having them learn from the beginning how to network, deliver their pitch, make a first impression, and build rapport could be the difference between losing and retaining a new member.

Want something even more advanced for your existing members? Other learning tracks offer more advanced topics to support your members even more. Find all of the learning tracks here.
Give Your Members Free Webinars
There is a turnkey, already in existence way to offer webinars on small business topics to your members. Topics include Top Free Marketing Tools, LinkedIn Best Practices, How To Collect From Customers, Leverage IT To Ramp Up Your Business, Building A Strategic Marketing Plan, and there is a new topic each week. Find out how to promote them!
Give Your Members Deals
By working directly with us, your members can get discounts on small business services and resources, but group members also have access to additional small business membership deals.
Revenue Sharing
You are one of the best connectors with the small business owner! You already help them a ton – and this is where Small Business Solver helps you.

By working directly with associations, BIAs, and chambers, collectively we can create a the right price point for your members to have access to elearning courses, webinars, worksheets, and training modules. Then we create a mutually attractive revenue sharing plan on training materials, memberships, and directory listings.

With no upfront risk, you can offer a huge benefit to your members.

Contact us to get started or for more information.